We were commissioned by a well-known website company to integrate this magnificent Routemaster bus replica into their growing London offices. Our technical design team researched photos and records of vintage buses to ensure the design was as close to the historic version as possible, going as far as to source a real Routemaster wheel as a finishing touch!
With the benefit our of full colour 3D render software, we can turn your concept into a reality with unsparing attention to detail about how your joinery will look.
Below you can see the complete picture; from customer's concept sketches, our 3D render then, most importantly, the clients finish space.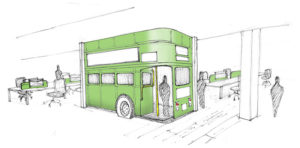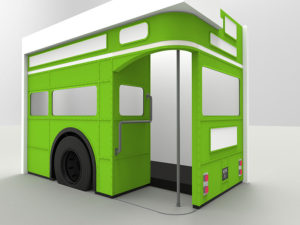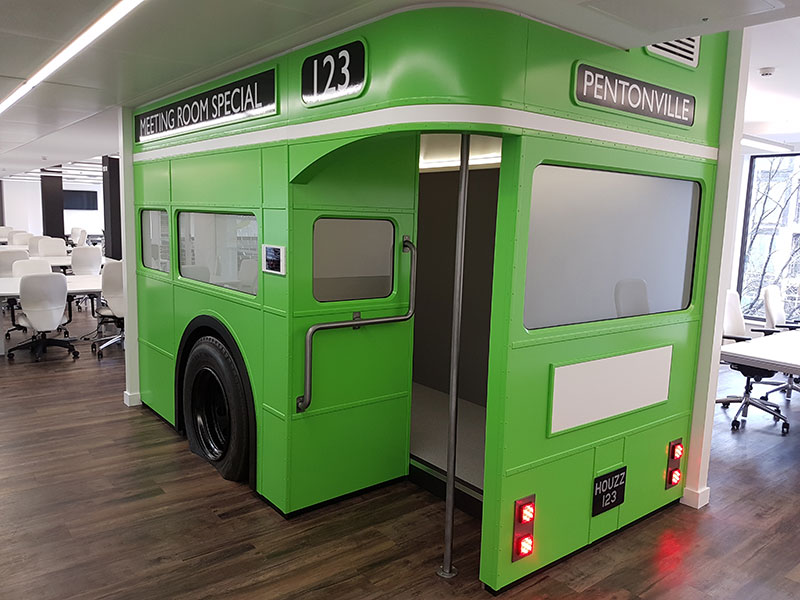 If you've got an idea that you want to make a reality, get in touch today and see what our expert team can do to transform your workspace. The more challenging the better!